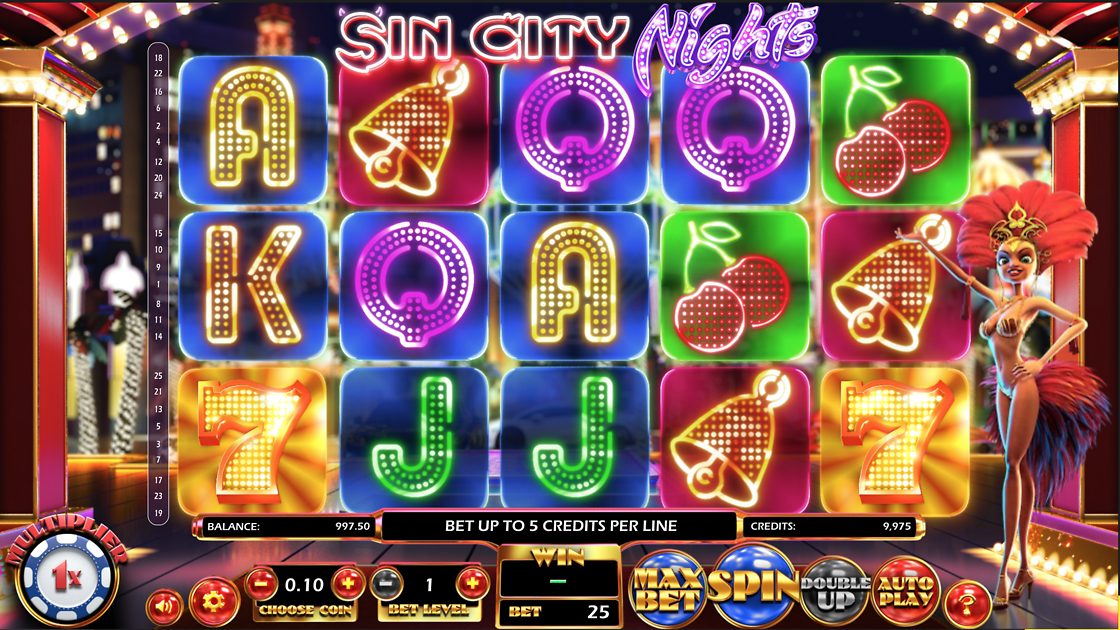 What happens when you spin the reels?
Any three of the same symbols anywhere on the reels (including with the help of the Wild) and it's 'winner winner chicken dinner'. If you get five Golden 7s on your active payline, it's Jackpot time, baby. You'll win 12,500 credits with the next biggest win coming from getting five golden bells. That will give you 5,000 credits and that's still enough dough to cover the entry of a heck of a lot of all-you-can-eat buffets. Not that there's much left of them after I've paid them a visit!
With every win you get, some of the symbols explode and are replaced by others, giving you the chance to win again. Not only that but after each win, the multiplier will go up by one. That means that if you get a second winning spin that will be multiplied by two, the third one will be multiplied by three and so on. All the way up to a possible 15x.
After every win you secure, you can choose to gamble your win. To the right of the 'Spin' button there's another button that says 'Double Up.' Press it and decide whether you want to gamble half your win or the whole lot. Me? As I always like to say 'Go the whole way or go home.' The whole lot it is. But that's just me.
At this point Chardonnay will ask you if you want heads or tails. She'll then spin the Casino chip.
You can double up as much as you want.