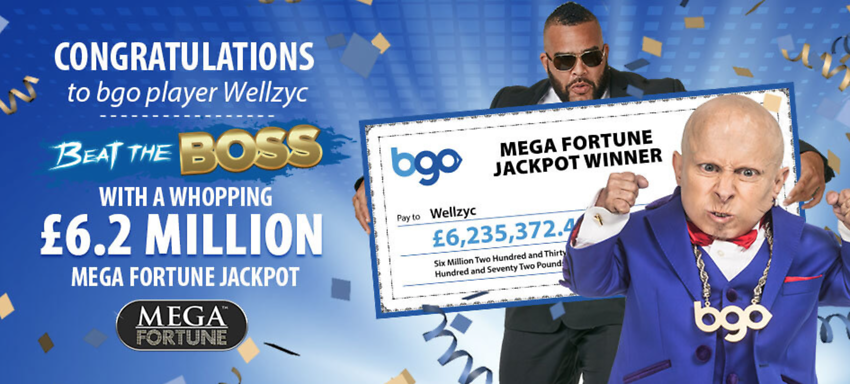 BGO PLAYER WINS OVER £6.2 MILLION
The winning spin coming from a £1.25 bet! Makes it even more amazing! You did hear right, a £1.25 bet made a £6.23 million jackpot win. This is by far the biggest jackpot win at bgo ever.
Wellzyc said of the win " When I saw the amount that I had won I was in shock and disbelief and wasn't sure how to react. The win is life changing for me and my family and given us security for the future.
The first thing that we plan to buy with the win will be a nice family holiday to Disney that my kids will enjoy."
These kind of stories you just think you see in the fiction world or on TV, but this is IRL, as I used to say, In real life experience. The super popular jackpot slot machine "Mega Fortune" is for sure giving Wellzyc a mega nice future. Check out the video below and see the magic jackpot win. Why dont you head over to BGO Games and try your luck for your self right here